Traders and Investors Account Structure
Can be one of the following:
Individual - An account owned and used by a single trader or investor.
Joint - An account owned and used by two individuals.
Trust - An account in which the securities are registered in the name of the trust, while a trustee controls the management of the investments.
IRA - Individual Retirement Account. For more information, see IRA Information.
UGMA/UTMA - An account intended for a custodian of a minor who is a US resident.
Add up to five optional Power of Attorney users.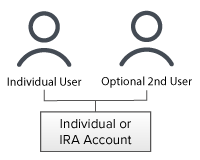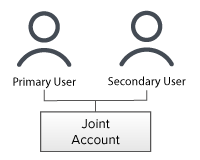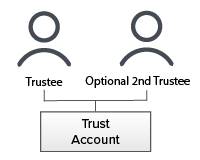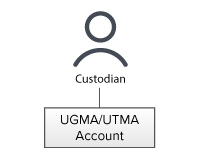 Account Information
Accounts are geared towards professional/active traders and investors; therefore we require the following from customers:
Good or extensive product knowledge for any product you wish to trade.
You must have executed at least 100 trades for any product type, or 100 simulated trades in our real-time demo.
Accounts are accepted from citizens or residents of all countries except citizens or residents of those countries or regions that are on the sanction list of the US Office of Foreign Asset Controls or similar lists, or other countries determined to be higher risk. Click here for a list of available countries.
Must be 21 or older to open a margin account, 18 or older to open a cash account.
IRA accounts are only available for individual US citizens living anywhere and US resident aliens.
A UGMA/UTMA account is intended for a custodian of a minor who is a US resident, and is available as a Cash account only. The monthly activity fee for age 25 or younger applies. A UGMA/UTMA account is a single account with a default single user (the custodian), and up to five Power of Attorney users can be added. The minor for whom the account is opened must be a US legal resident and a US citizen.