Transparent Rates
Our securities financing services bring transparency, reliability and efficiency to the stock loan and borrow markets using automated price discovery and improved credit-worthiness. Our stock loan and borrow rates are very competitive. We use the best market data available to measure ourselves. We use a combination of sources to develop indicative rates, which are displayed along with security availability in our automated securities financing tools.
We also display charted daily rate history and intraday time and sales of stock loan fees in the SLB Rates window, which is accessible in Trader Workstation's Mosaic workspace.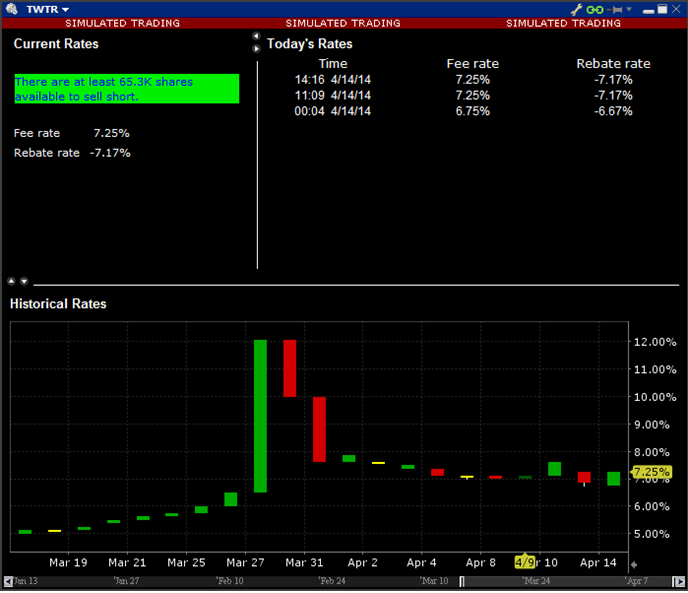 Global Reach
At Interactive Brokers, global reach starts with our breadth of product offering and extends to our securities financing services. Connectivity to multiple counterparties around the globe enables our clients to execute short sale strategies. In the United States alone we have access to more than 60 counterparties, including agent lenders and broker dealers.
Our global reach doesn't stop there. We maintain dedicated, professionally-staffed SLB desks in the United States, Europe and Asia who are ready to help you with all of your securities financing needs, including stock loan and borrow questions.
Automated Tools
IBKR has always provided sophisticated, automated technology to our clients, and our securities lending services are no exception. We offer a variety of stock loan and borrow tools: