Altavista Research-Powered ETF Market Scanners & Columns
Easily find ETFs using the new ETF Market Scanner. Filter and scan 1400 US Equity and Fixed Income ETFs using more than 30 data points provided by AltaVista Research, including Assets Under Management, Expense Ratio, Year-to-date Performance, Developed Market Exposure, Payout, Forward Price/Cash Flow, Long Term Growth, Short Interest and many more. You can also view these data points as columns on any TWS tool, using the ETFs category.
For Equity ETFs, data points also include Book Value per Share, DPS, EPS, Net Margin, Price/Book Value, Price/Cash Flow, Price/Earnings, Price/Growth, Price/Sales, RoE, SPS, Dividend Yield and EPS Growth. Where relevant, data points support data for the previous, current and next fiscal year.
Mosaic Market Scanner: To use in Mosaic Market Scanners, from the Monitor panel click the "add tab" icon at the end of the tab list and select Mosaic Market Scanner. Click Create new custom scan and select ETF EQ (Equity ETFs) or ETF FI (Fixed Income ETFs) from the Universe. In the Fields & Filters section, click Add field and select the ETFs category to apply criteria.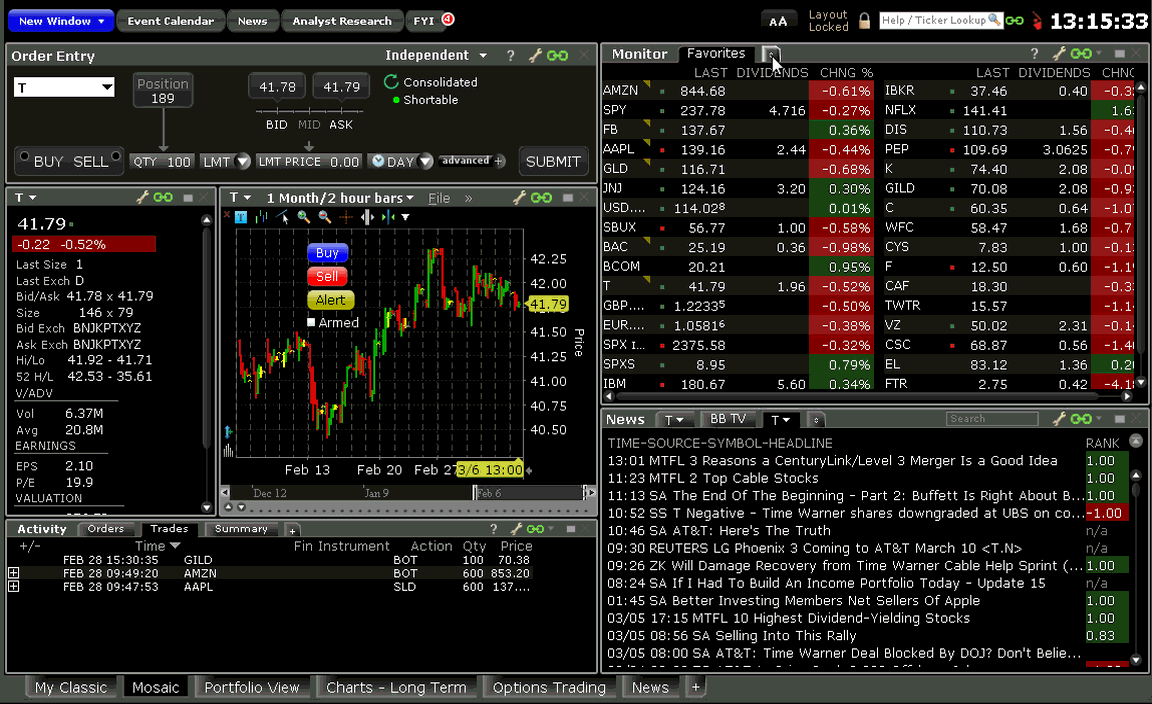 Advanced Market Scanner: To use in the Advanced Market Scanners, from the Mosaic New Window drop down select Advanced Market Scanner. Choose US Equity ETFs or US Fixed Income ETFs as the instrument type then specify Locations, Filters and Parameters.
Columns: Add ETF-based columns to any tool by holding your mouse over an existing field header and selecting Insert Column. From the ETFs category select the column to add.