Create users and control access to your account with our powerful and flexible User Access Rights system.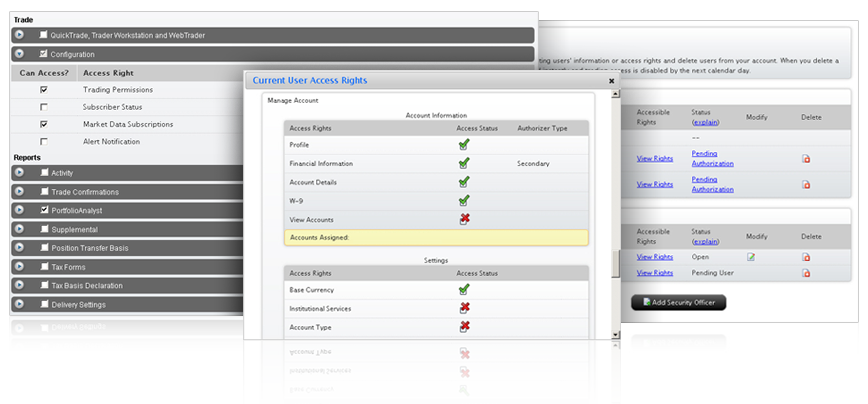 Institutional Accounts
Designate Security Officers during the application process. Security Officers are designated employees who create users and authorize functions.
Assign access rights to users, client accounts and sub accounts to ensure that the right people have access to only those account functions that they absolutely need to do their jobs.
Prevent fraud and embezzlement by controlling who can deposit, withdraw and transfer funds.
Implement extra security by dividing account functions between users. For example, give one user the ability to only make funding requests, and give another user the ability to only view fund status.
Create more complex user access arrangements by allowing some users access to subsets of account functions for other client accounts.
Modify or remove user permissions and access as your security requirements change.
Provide an additional layer of security with authorizations, which lets you designate some users as authorizers for funding and other requests. Whenever one of these requests is made, users who are designated as authorizers must confirm each request before it can be approved.
Match user access and authorizations to your organization's security requirements.
Individual Accounts
Individual accounts can add users to an account and grant them rights to specific Account Management functions.