A comprehensive toolkit of nine volatility tools designed to help you
uncover superior trading opportunities.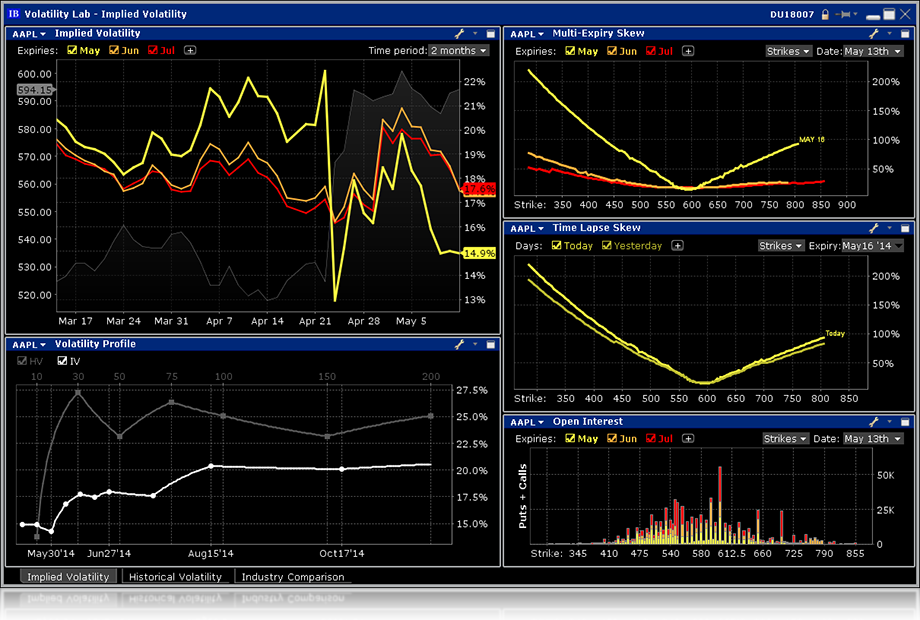 The Volatility Lab provides a snapshot of past and future readings for volatility on a stock, its industry peers and some measure of the broad market. Use tabs along the bottom of the tool to view Implied Volatility, Historical Volatility and Industry Comparisons.